History:
Byron Carson Co. was founded in 1959 primarily specializing in electrical contractor and commercial products. Around 1980, we began adding product lines that focus in the OEM and Electronic market. In the 1990's, we expanded our focus to include DataCom products, with the intent to bring a total solution approach to solving our customer's needs. In 2023, we will be celebrating our 64th anniversary of representing the top manufacturers in their respective fields. With four sales offices located in West Tennessee, Arkansas and Mississippi, we strive to provide our customers a world class sales force, technical assistance and customer service support for the markets we serve.
Mission:
To provide world class sales, service and support for Electrical, Electronic and Datacom manufacturers covering West Tennessee, Arkansas, Mississippi and North Louisiana.
Memphis, TN - (Corporate Office)
12029 Mott Street
Arlington, TN  38002
PH:  901-276-0614
FAX: 901-276-1444
Map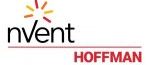 Hoffman, an nVent Company, is a Leading Designer and Manufacturer of Systems to Safely and Reliably Protect the Electronic Controls and Mission Critical Electrical Systems in Industrial, Data Communications, Commercial Construction and Government Applications. Their product Catalog Features the Wide Array of Enclosures, Accessories and Thermal Management products.

Panduit is Recognized as a Leading Manufacturer of High Quality Products and Solutions for Wiring and Communications Applications. Panduit is also known for Innovative Products that Offer Maximum Reliability at the Lowest Installed Cost. This Reputation gives them a Powerful Advantage in Today's Completive Worldwide Marketplace.
Appleton Group provides the most innovative, reliable and durable electrical products for any need, from residential wiring to heavy duty equipment designed for the most hazardous, corrosive and weather-exposed conditions.

Process Control and Hazardous Location Visual, Electronic and Outdoor Warning Signals, Sirens, Message Centers, Annunciators, ADA/Hospital, and Telephone, Fire Alarm, Part of UTC.

Mersen Develops and Manufactures The Most trusted Circuit Protection Products in the Industry. Products Include General Purpose Fuses, Minature Glass Fuses, Semiconductor Fuses, Medium Voltage Fuses, Ultra-Safe Fuse Holders, Fuse Blocks, Surge Protection, Power Distribution Blocks, Low Voltage Disconnects and High Power Switches.

ILSINTECH leads and pioneers the processing equipment for optical fiber, other tools and accessories. s, ILSINTECH has been developing and introducing various products for processing optical fibers such as strippers, cleavers, multi pack, core alignment splicers, clad alignment splicers integrated with thermal auto stripper and cleaver, Fusion Splice-On Connector(FSOC) and many other related accessories.
Republic Conduit is the Nation's Premier Manufacturer of Steel Electrical Conduit and we Have Been in the Business of Supplying America with Electrical Conduit Since 1929. Republic Conduit has Three lines of High Quality Race-Way Conduit Products. Electrunite (EMT) Electrical Metallic Tubing, Intermediate Metal Conduit 9IMC), Galvite Rigid Steel Conduit. Republic Conduit is a Division of Nucor Tubular Products.

Sola/Hevi-Duty Specializes in Identifying and Providing Industrial Power Quality Solutions. SolaHD has a history of Product Innovations Support Dating Back to the Early 1900's. They Manufacture a Variety of Product Solutions and Offer Expert Advice. SolaHD offers the broadest Power Quality Line, Including UPS, Power Conditioners, Voltage Regulators, Shielded Transformers, TVSS and Power Supplies.
Byron Carson Company, Inc.
R E P R E S E N T I N G
ELECTRICAL, ELECTRONIC & DATACOM MANUFACTURERS
IN THE MID-SOUTH
Agency Profile - Employees
Memphis, Tennessee / Corporate Office:
12029 Mott Street
Arlington,  TN. 38002
901-276-0614 / Fax: 901-276-1444
Chris Culver – Principal/Outside Sales cculver@byroncarson.com
Cell: 901-734-4534
Scott Ezell – Principal/Outside Sales / DataCom sezell@byroncarson.com
Cell: 901-831-0744
Ben Alvarez - Outside Sales balvarez@byroncarson.com
Cell: 901-730-3944
Mary Robinson - Outside Sales / DataCom mrobinson@byroncarson.com
Cell: 662-801-0697
Brian Dickey - Outside Sales bdickey@byroncarson.com
Cell: 901-508-6583
Carolyn Lawson – Inside Sales / Office Mgr. clawson@byroncarson.com
Pam Smallwood – Inside Sales psmallwood@byroncarson.com
Lori Edwards – Inside Sales ledwards@byroncarson.com
Mark Benner – Inside Technical Sales mbenner@byroncarson.com
Little Rock, Arkansas Office:
952 Hwy. 5 North, Suite #2
Benton, AR 72019
501-455-4506 - Fax 501-455-4507
Ben Hiserodt – Outside Sales / Electrical & Data-Com bhiserodt@byroncarson.com
Cell: 501-258-8022
Jeremy Hiserodt - Outside Sales - Electrical jhiserodt@byroncarson.com
Cell: 501-258-8018
Gentry, Arkansas Office:
16571 Hwy 12 West
Gentry, AR 72734
479-668-2368 - Fax 479-736-9965
Jack Harrell – Principal / Outside Sales jharrell@byroncarson.com
Cell: 479-644-1784
Josh Harrell – Principal/Outside Sales jeharrell@byroncarson.com
Cell: 479-644-8991
Makayla Harrell – AR Inside Sales/Operations mharrell@byroncarson.com
Jackson, MS Office:
337 Bullock Circle.
Richland, MS  38218
601-303-2663 
Cody Dauzat – Outside Sales cdauzat@byroncarson.com
Cell: 601-303-2663
Fairfield Inn and Suites (Close To Our Office)
4928 Fair Springs Cove
Arlington, Tennessee 38002
PH: 901-245-0640
Fax: 901-245-4802
Toll-free Reservation: 901-245-0640
Fairfield Inn and Suites
Marriott Courtyard Memphis Germantown Location:
7750 Wolf River Blvd.
Germantown, Tennessee 38138
PH:  901-751-0230
Fax: 901-751-0061
Sales: 901-751-0230 Ext. 463
Sales Fax: 901-751-0061
Toll-free: 800-335-3546
Marriott Courtyard Germantown
Marriott Courtyard Memphis East/Park Avenue Location:
6015 Park Avenue
Memphis, Tennessee 38119
PH:  901-761-0330
Fax: 901-682-8422
Sales: 901-761-0330 Ext. 628
Sales Fax: 901-685-3276
Toll-free: 800-834-0548
Marriott Courtyard Memphis East/Park Avenue